Getting a marriage license in Georgia is a relatively easy process. Please Note: Although AtlantaBridal strives to provide accurate and up-to-date information, we assume no responsibility for changes in the laws since publication. Please confirm all details with the proper licensing office.
Age Requirements
Basically, both the bride and groom must be 18 years of age or older to apply for a license without parental consent. And, anyone who is at least 16 years of age can apply for a marriage license of they are accompanied by both parents who have to give written consent.
Fees
Effective July 1, 2005
The fee for Marriage Licenses in the State of Georgia will vary according to the following circumstances. If the couple has completed a qualifying permarital education program, the standard marriage license fee is $22.00. Please note that this fee may vary by county. I have seen $16 in some counties so it is best to call each county court to confirm fees. This just gives you a general idea.
Without certification of a premarital education program, the typical marriage license fee is $57.00 but this fee also could vary by county. These fees include the cost of a certified copy of the completed license once the ceremony has been performed for proof of marriage. In some instances, other minor charges may apply. Most probate courts accept cash, checks, and money orders but some ONLY ACCEPT CASH so please call to verify whether or not you need cash.
Qualifying Premarital Education Program
Under the law, a "qualifying premarital education program" shall include at least six hours of instruction involving marital issues, which may include but not be limited to conflict management, communication skills, financial responsibilities, child and parenting responsibilities and extended family roles. The program must have been completed within twelve months prior to the application and the couple must have undergone the premarital education together. To qualify, the premarital education must have been performed by: (1) a professional counselor, social worker, or marriage and family therapist; (2) a psychiatrist; (3) a psychologist; or (4) an active member of the clergy when in the course of his or her service as clergy, or the designee of such active member of the clergy, provided the designee is skilled and trained in premarital education.
In order to qualify for the reduced fee, the couple must provide the Court a signed and dated certificate of completion of a qualifying premarital education program. A Certificate of Completion of Qualifying Premarital Education can be picked up at the local Probate Court.
Appear in Person With Proof of Identity and Age
For all offices, you both must appear in person to apply for the license. You will be required to prove your age by presenting a driver's license, resident I.D., passport or birth certificate.
Blood Tests Not Required
As of July 1, 2003, blood tests are no longer required!!
When One Party is Widowed or Divorced
In the case of a previous marriage that ended either in divorce or death, be prepared with the divorce decree or death certificate - no matter how long ago the death or divorce occurred.
Waiting Period
There is no waiting period to get a marriage license in Georgia.
Where To Get The License
If one of you is a resident of Georgia and your marriage is going to take place in Georgia, you can obtain a license in any county. If neither of you lives in Georgia, the marriage license must be obtained in the county where the marriage is to take place. If either applicant is under the age of 18 there are other special requirements.
To find the Marriage License Office for your county, select the county below:
---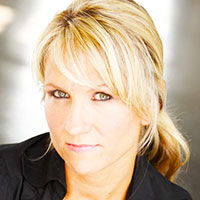 By Lei Lydle, Founder and Editor of AtlantaBridal
A leader and innovator in the wedding industry for 20 years, Lei is a Georgia native and has been featured on CNN, 11Alive, Star94 and other TV, Radio, Internet and Print media. Lei has also represented Slim-Fast and speaks all over the Southeast on weddings and marketing in the wedding industry. Lei is the proud Mom of two and lives in the Atlanta area.
---