Table: A Blushing Brides Fantasy in Chocolate
Photo By: Alison Herndon ©2005 IBS Design, LLC
Photo By: Alison Herndon ©2005 IBS Design, LLC
Photo By: Alison Herndon ©2005 IBS Design, LLC
Photo By: Alison Herndon ©2005 IBS Design, LLC
About
Designer:
Mark Brickman
Baker's Man, Inc., Alpharetta, 770-722-1100
Additional Providers For This Table
Wedding Cake Centerpiece Presentation: Baker's Man, Inc.

Chocolate Tuxedo Strawberries: Baker's Man, Inc.

Edible Wedding Cake Cookie Favors: Baker's Man, Inc.

Floral Décor: Laura Hart Taylor, The Perfect Stem

 Linen including Chair Covers, Sashes, Napkins, Napkin Rings and Table Cloths:Eb and Tianna Perrone, Cover Ups

Menu Cards and Place Setting Cards: Marjorie Pruitt, Deco Marj

Silver Stand for the Wedding Cake, Silver chargers: Pat Galante, Dining Décor
Table Description:
Every bride dreams of the perfect day for her special wedding. It all starts with the theme that she is going to be creating. Taking three important elements and putting them together has helped make this dream table come alive for this bride.

The focal point for this bride's wedding table is the decadent and unique wedding cake display that seems to be floating on top of an antique silver stand. The two tier cake is enrobed in a rich and sinful Swiss semi sweet chocolate ganache. The accenting colors on this presentation are soft pink. On the inside of the cake, it mimics the feel that the bride is wanting to share with her guests, chocolate buttermilk cake and Swiss raspberry buttercream as the filling.

The florist has created their magic by incorporating many soft and blushing shades of pink flowers onto the table display. Starting on the top of the wedding cake centerpiece and working down the silver stand to the center of the table.

The linen is a chocolate sparkle damask overlay with chocolate lamour undercloth. Covering the hotel banquet chairs with a chocolate lamour chair covers with silver organza sashes. On the table will be chocolate lamour napkins with silver napkin rings.

Accenting the table to finish the theme of blushing pinks and chocolate browns are custom menu cards and place settings. Accompanying the slice of wedding cake will be a tuxedo strawberry accented with a soft pink shirt and semi sweet chocolate jacket and bow tie. A dream come true for this bride creating a table setting that will leave a lasting impression on her family, friends and guests. 
Please Note:
Designer Information and Table Descriptions were furnished by the Greater Atlanta Chapter of NACE to be used for this article. All photos by Greg Mooney,
AtlantaPhotographers.com
, were taken for the NACE event and are © 2005 by Greg Mooney,
AtlantaPhotographers.com
. All photos in this article that were taken by Alison Herndon were taken specifically for this article and are owned by IBS Design, LLC.  Unauthorized copying, posting, re-printing or other commercial use of any of these photos without permission is strictly prohibited.
---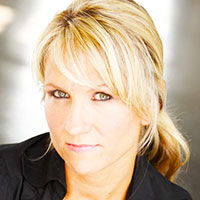 By Lei Lydle, Founder and Editor of AtlantaBridal
A leader and innovator in the wedding industry for 20 years, Lei is a Georgia native and has been featured on CNN, 11Alive, Star94 and other TV, Radio, Internet and Print media. Lei has also represented Slim-Fast and speaks all over the Southeast on weddings and marketing in the wedding industry. Lei is the proud Mom of two and lives in the Atlanta area.
---