Table: A Flight Through The Valley
Photo By: Alison Herndon ©2005 IBS Design, LLC
Photo By: Alison Herndon ©2005 IBS Design, LLC
Photo By: Alison Herndon ©2005 IBS Design, LLC
Photo By: Alison Herndon ©2005 IBS Design, LLC
Photo By: Alison Herndon ©2005 IBS Design, LLC
Photo By: Alison Herndon ©2005 IBS Design, LLC
Photo By: Alison Herndon ©2005 IBS Design, LLC
Photo By: Alison Herndon ©2005 IBS Design, LLC
Photo By: Alison Herndon ©2005 IBS Design, LLC
Photo By: Alison Herndon ©2005 IBS Design, LLC
About
Designers:
Dawn Hall and Debra Wilson CPCE
Capital City Club, Atlanta, 404-231-2121
Additional Providers For This Table
Additional Team Designers: Michael Henley, Efrain Gavilanes, Lucy Gilbert, Danielle Bell, Terry Hall, Martin Ibarra

Table Linen/Napkins: BBJ Linen, Dee Lane Eades

Chairs: We Rent Atlanta

Florals: Chuck Henry Designs Inc.

Favors: by designers
Table Description:
Great wine, delicious food and good friends are three main ingredients for a fabulous party and a wedding dinner is no exception. Recently, one of the hottest trends is the food and wine pairing for the wedding celebration. Imagine dining under the canopy of a grape arbor and feeling as if you are in the middle of a vineyard in Napa Valley.

Highlights

I. The use of natural fabrics, woods, granite and greenery to enhance the feeling of dining in a vineyard


Burlap underlay with sheer overlay set off by satin edging
Fruitwood chivari chairs with natural chair pads
Wooden cheese boards have triple usage as charger, appetizer plate and take away gift
Stone, granite and wood for the center tablescape

II. Accessories and Accents


Personalized menus double as place cards, done in natural color card stock with accent color of deep claret.
Chair accent is tussie mussie filled with florals in rich shades of chartreuse, apple green and claret
Napkins of crisp ivory hemstitch linen

III. Tablescape


Slabs of granite and boards of cheese add to natural, outdoor feel
Bottles of boutique wine for guest self-service become part of centerpiece
Cheeses and breads become part of centerpiece as well as the first course
Floral arrangements of chartreuse and apple green are used to enhance rather than as a focal point

IV. Canopy


Canopy/arbor can be used indoors or out
Built of wood and covered with curly willow
Ambient lighting hanging from arbor
Color accents from the hanging Amaranthus

V. Wine Service


Use of boutique wines that pair well with the menu
Wine is self-serve and lends itself to the carefree elegance of the table setting
Guests are able to educate themselves by seeing the bottles of what they are drinking
Helps to increase beverage sales while decreasing labor costs
Please Note:
Designer Information and Table Descriptions were furnished by the Greater Atlanta Chapter of NACE to be used for this article. All photos by Greg Mooney,
AtlantaPhotographers.com
, were taken for the NACE event and are © 2005 by Greg Mooney,
AtlantaPhotographers.com
. All photos in this article that were taken by Alison Herndon were taken specifically for this article and are owned by IBS Design, LLC. Unauthorized copying, posting, re-printing or other commercial use of any of these photos without permission is strictly prohibited.
---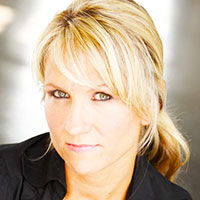 By Lei Lydle, Founder and Editor of AtlantaBridal
A leader and innovator in the wedding industry for 20 years, Lei is a Georgia native and has been featured on CNN, 11Alive, Star94 and other TV, Radio, Internet and Print media. Lei has also represented Slim-Fast and speaks all over the Southeast on weddings and marketing in the wedding industry. Lei is the proud Mom of two and lives in the Atlanta area.
---