Table: Diamonds are a Bride's Best Friend
Photo By: Alison Herndon ©2005 IBS Design, LLC
Photo By: Alison Herndon ©2005 IBS Design, LLC
Photo By: Alison Herndon ©2005 IBS Design, LLC
About
Designer:
J. Wilbur Smith
EventScapes, Atlanta, 404-733-6763
Additional Providers For This Table
Linens: Cloth Connection

Menu: EventScapes

Chargers: We Rent Atlanta
Table Description:
A dazzling table, set with an authentic tree display, encrusted with sparkling crystals, beads and more, pays tribute to a brides best friend, diamonds… As Diamonds are forever, so are the dreams of a bride.

The table is dressed with white satin linens to the floor, overlaid with sequin and bead embellished linens. The chiavari chairs are covered in white organza, capped with a dazzling chair cap!

The tree centering the table represents the bride and grooms future, creating their very own tree of life… a sparkling future for both of them and those to come!

The base of the tree is banked with all white flowers and oversized diamond rings while cascading tear drop crystals, sparkling clear lights and white orchid sprays add a finishing touch!
Please Note:
Designer Information and Table Descriptions were furnished by the Greater Atlanta Chapter of NACE to be used for this article. All photos by Greg Mooney,
AtlantaPhotographers.com
, were taken for the NACE event and are © 2005 by Greg Mooney,
AtlantaPhotographers.com
. All photos in this article that were taken by Alison Herndon were taken specifically for this article and are owned by IBS Design, LLC. Unauthorized copying, posting, re-printing or other commercial use of any of these photos without permission is strictly prohibited.
---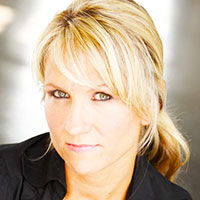 By Lei Lydle, Founder and Editor of AtlantaBridal
A leader and innovator in the wedding industry for 20 years, Lei is a Georgia native and has been featured on CNN, 11Alive, Star94 and other TV, Radio, Internet and Print media. Lei has also represented Slim-Fast and speaks all over the Southeast on weddings and marketing in the wedding industry. Lei is the proud Mom of two and lives in the Atlanta area.
---