Table: Butterfly Kisses
Photo By: Alison Herndon ©2005 IBS Design, LLC
Photo By: Alison Herndon ©2005 IBS Design, LLC
Photo By: Alison Herndon ©2005 IBS Design, LLC
Photo By: Alison Herndon ©2005 IBS Design, LLC
Photo By: Alison Herndon ©2005 IBS Design, LLC
© 2005 Greg Mooney,
AtlantaPhotographers.com
© Greg Mooney,
AtlantaPhotographers.com
About
Designer:
Janie Sutler
Ravinia Club and Spa, Atlanta, 770-392-7306
Additional Providers For This Table
Linens: Chair Covers & Linens, John Nollinger

Florals and Lighting: The Perfect Stem, Laura Hart Taylor

Menu, Place Cards: Ravinia Club and Spa

Chargers, Murano Glass Place Card Holders: Dining Décor, Pat Galante
Table Description:
Our theme was inspired by the beautiful lyrics of Butterfly Kisses by Bob Carlisle.

"But I remember
Butterfly kisses after bedtime prayer; sticking
little white flowers all up in her hair."

Much like a butterfly, Spring unfolds slowly and deliberately and we present the glory of Spring with towering branches of forced blooms.  Fibre optic lights, like many fire-flies amongst the branches, say "Summer is on it's way, too".   Moss green chargers promote tranquility while a living moss base for our centerpiece sets a peaceful and romantic mood for the reception guests.  

To coordinate our peaceful color palate, our satin linens elegantly blend with our Butterly garden theme and showcase our accents elegantly.  Murano glass Butterfly place card holders display the names of Garden characters who love to feast on and in the thicket of delectable Four Seasons cuisine.   How fortunate to have an actual Butterfly (menu) land at each place setting, "telling" guests the menu and wine they are about to partake!

Who hasn't shed a tear when a bride dances with her Dad during a wedding reception and heard these lyrics,  

"In all that I've done wrong I know I must
have done something right to deserve a hug
every morning and butterfly kisses at night"

These sentiments are in part why we love the Wedding Industry and why we are here tonight.
Please Note:
Designer Information and Table Descriptions were furnished by the Greater Atlanta Chapter of NACE to be used for this article. All photos by Greg Mooney,
AtlantaPhotographers.com
, were taken for the NACE event and are © 2005 by Greg Mooney,
AtlantaPhotographers.com
. All photos in this article that were taken by Alison Herndon were taken specifically for this article and are owned by IBS Design, LLC.  Unauthorized copying, posting, re-printing or other commercial use of any of these photos without permission is strictly prohibited.
---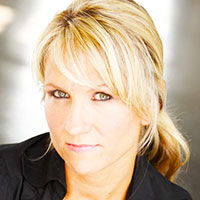 By Lei Lydle, Founder and Editor of AtlantaBridal
A leader and innovator in the wedding industry for 20 years, Lei is a Georgia native and has been featured on CNN, 11Alive, Star94 and other TV, Radio, Internet and Print media. Lei has also represented Slim-Fast and speaks all over the Southeast on weddings and marketing in the wedding industry. Lei is the proud Mom of two and lives in the Atlanta area.
---