You have spent weeks, possibly months, searching for the perfect Atlanta wedding cake baker to design the wedding cake of your dreams, but you have considered the wedding cake table? It is often the focal point at the reception and deserves some special attention... that is why I love this idea from Atlanta's own I Do Linens: a custom wedding cake table to match your wedding gown.
Each cake table is custom designed to replicate your dream wedding gown with the use of luxurious fabrics and trims to match your gown. All you have to do is supply a picture or photo of your gown and I Do Linens will do the rest creating a one of a kind cake table, the centerpiece of your wedding reception.
You can see in this picture that the linens match the bottom of the wedding gown in the picture.
Don't forget to have your Atlanta wedding photographer take a picture of your gown and your matching custom cake table!
These custom gown tables are available for rent or purchase. You can see more pictures on the I Do Linens web site and contact I Do Linens for more information.
---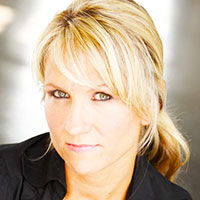 By Lei Lydle, Founder and Editor of AtlantaBridal
A leader and innovator in the wedding industry for 20 years, Lei is a Georgia native and has been featured on CNN, 11Alive, Star94 and other TV, Radio, Internet and Print media. Lei has also represented Slim-Fast and speaks all over the Southeast on weddings and marketing in the wedding industry. Lei is the proud Mom of two and lives in the Atlanta area.
---