Lei's Atlanta Wedding Blog
Paris Mountain Photography Opens Gorgeous New Studio
January 22 , 2014
I would like to congratulate my friend Pam at Paris Mountain Photography on the opening of her gorgeous new photography studio in old town Rockmart. I cannot wait to go visit in person! Pam is such a talented wedding photographer and a truly amazing person. If you are still looking for a photographer, definitely take a look at PMP's profile on AtlantaBridal! Enjoy!
---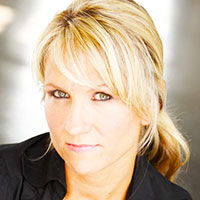 By Lei Lydle, Founder and Editor of AtlantaBridal
A leader and innovator in the wedding industry for 20 years, Lei is a Georgia native and has been featured on CNN, 11Alive, Star94 and other TV, Radio, Internet and Print media. Lei has also represented Slim-Fast and speaks all over the Southeast on weddings and marketing in the wedding industry. Lei is the proud Mom of two and lives in the Atlanta area.
---
Blog Categories
Find Wedding Vendors
New!

Community Comments

What do you think about this post? We'd love to hear comments, questions, whatever! Thanks for participating! ♥ Lei
Atlanta Wedding News Delivered to Your Inbox