Congratulations on your engagement!
My name is Lei and I'll be your behind-the-scenes guide as you plan your big day. Whether you are on the go or at home researching, I am here to help. AtlantaBridal is always available and quite often I am online via the chat to help point you in the right direction.
Here's how to get started with your wedding planning and Atlanta Bridal:
Get Yourself Organized
Engage With AtlantaBridal!
I post lots of things on our social media that I may not post directly on AtlantaBridal... and sometiems I post cool stuff that is on AtlantaBridal that you may not have seen. Be sure to connect with us in the following ways to get the most of your experience!
Find Ideas and Inspiration
Start Finding Your Team
This is a good start! Also see my blog section for Getting Started - lots of information there as well!
Happy Planning!
~ Lei
---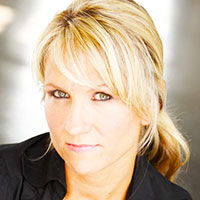 By Lei Lydle, Founder and Editor of AtlantaBridal
A leader and innovator in the wedding industry for 20 years, Lei is a Georgia native and has been featured on CNN, 11Alive, Star94 and other TV, Radio, Internet and Print media. Lei has also represented Slim-Fast and speaks all over the Southeast on weddings and marketing in the wedding industry. Lei is the proud Mom of two and lives in the Atlanta area.
---