I have been publishing AtlantaBridal for almost 16 years now and I have always had a checklist but it was somewhat generic and, quite frankly, planning a wedding has changed a bit over the past 16 years. So... I have updated the checklist and put it in a printable PDF format that you can save to your computer and print for your Wedding Planning binder. Yay!
Download our FREE printable checklist!
Just image of page 1 - click to download the checklist!
Download my checklist as a free PDF to print for your binder!
Now I know there are about a million generic wedding planning checklists online but mine is different because:
It includes links / urls to web pages that may help you with some tasks and find some types of vendors.
It also includes a few tips and hints right on the checklist in case a particular item isn't clear.
It is designed specifically for Atlanta area wedding planning.
This list is exhaustive and meant to be a guideline. Some things on the list may not apply to your wedding and I have left space for you to make your own notes as well. Also if you find a task that I have missed, write it in the comments below and I will update it!
Happy Planning!
~ Lei
---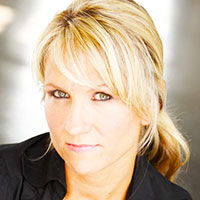 By Lei Lydle, Founder and Editor of AtlantaBridal
A leader and innovator in the wedding industry for 20 years, Lei is a Georgia native and has been featured on CNN, 11Alive, Star94 and other TV, Radio, Internet and Print media. Lei has also represented Slim-Fast and speaks all over the Southeast on weddings and marketing in the wedding industry. Lei is the proud Mom of two and lives in the Atlanta area.
---