On October 21, starting at 6am, twelve women who have either battled breast cancer themselves or alongside a family member will share their stories in the "To Have And To Hold: a life for generations" breast cancer awareness photo shoot. Peter Doyle, owner of Storyboard Life, will help tell their stories by mimicking the extreme nature of this disease with an extreme photo shoot that includes the Hotel Palomar, a hummer limo from Atlantic Limo, Anne Barge wedding gowns, a gulf stream jet from Asheville Jet, and two dodge vipers from Palmer Dodge in Roswell, Georgia. Their stories, the photographs, the video, and the behind the scenes footage from the day will be published in the "To Have And To Hold: a life for generations" book as the official printed record of the day.
The Greater Atlanta Susan G. Komen For The Cure has agreed to receive one hundred percent of the proceeds from the sale of the book to help support the fight against breast cancer. On November eighteenth an invitation only book release party will be held to not only celebrate the success of the project but also a time to personally thank all the models and vendors who gave of their time and talents to support a good cause.
"There is no excuse for creative professionals not to give back to their communities and organizations that serve for the betterment of others. Creative professionals have the rare opportunity to think and develop ways to help future generations. I can think of no greater service or act than to give in such away that extends for generations. The "To Have And To Hold" photo shoot does just that." said Peter Doyle.
Peter Doyle is an Atlanta wedding photographer and the founder of Storyboard Life serving Atlanta and international destinations. Storyboard Life exists to offer photographic services for families who value legacies recorded in photographs. Regular updates on the "To Have And To Hold" can be found at www.projectstoryboard.com.
See also: Brides Against Breast Cancer Wedding Gown Sale in Atlanta
---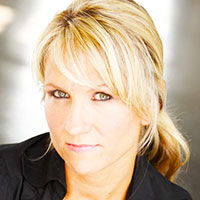 By Lei Lydle, Founder and Editor of AtlantaBridal
A leader and innovator in the wedding industry for 20 years, Lei is a Georgia native and has been featured on CNN, 11Alive, Star94 and other TV, Radio, Internet and Print media. Lei has also represented Slim-Fast and speaks all over the Southeast on weddings and marketing in the wedding industry. Lei is the proud Mom of two and lives in the Atlanta area.
---