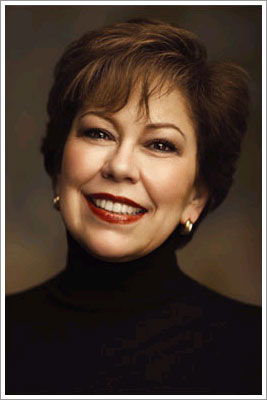 A couple of weeks ago I had the honor of chatting with world-renowned Atlanta wedding gown designer and trend setter, Anne Barge, at her Anne Barge Bridal Atelier on West Paces Ferry Road in Buckhead.
I admit, I was a little nervous to meet with Anne - after all she is one of the top wedding gown designers in the world! I was pleasantly surprised however that, although her southern accent has faded somewhat, southern charm still runs through her veins and she made me feel right at home immediately. During our conversation, I found out that Anne and I actually have a few things in common - we both love weddings, we are both entrepreneurs, we both graduated from the University of Georgia, and we were in the same sorority (Kappa Kappa Gamma)! We're sisters!
Anyway, we had an interesting chat about wedding trends and Anne's new Fall line. Here are the highlights from my chat with Anne Barge.
Me: "What inspires you to design a new wedding gown?"

Anne: "Many things go into the inspiration for a new gown. It can be feedback from real brides when I attend trunk shows, new fabrics or embroidery designs, a trip to a museum, movies old and new, vintage clothing, historical costume books, ribbons, trims and gowns worn by European royalty over the years."

From the Anne Barge Fall 2009 Collection

"The new Fall Collection which we have just shown at NY Bridal Market was inspired by the economy! We wanted to give the brides a tremendous amount of dress for a very reasonable price. We were focused on light and airy fabrics, with some beaded laces, beaded ribbon sash belts and silk flowers for embellishment."

Me: "What trends are you seeing right now in wedding gown designs?"

Anne: "The trend right now overall, whatever the silhouette, is light and airy, things with texture, lots of interest... contrasted to 5 years ago when we saw more conservative looks...brides definitely have gotten edgier... Even if a bride thinks she wants something more conservative she also wants to be different, not weird by any means, but something that makes a fashion statement... Today's young woman follows fashion so much, it makes sense that on her wedding day she doesn't want to be ordinary, she wants to be extraordinary... today's bride wants to make a statement."

"I also think it is neat when brides can incorporate something of their mother's or grandmother's... something historical into - you see that a lot more here in the south than anywhere else. I love it when a bride has a family veil and all of the people who have worn it have their initials and their wedding date monogrammed on it or handkerchiefs, jewelry or broach. Even if you don't pass your dress down to your daughter you can pass down something. We can take a piece from the mom's dress and incorporate it into the bride's gown or a piece of the veil is incorporated somewhere."

Me: "What trends in wedding veils are you seeing right now?"

Anne: "...I personally love a long veil for a formal wedding - I don't think you can beat that... People are looking for detail on the veil like embroidery or something that picks up items in the dress, maybe its lace... We also see unique things like ruching of veils... or picking up details found in the gowns like scattered stones. There is a lot of interest in veils that aren't just an ordinary piece of tulle but, by the same token, the veil should be a backdrop and not overpower the dress - you do have to be careful you don't get carried away with the veil so it overshadows the gown..."

Me: "When brides first get engaged they immediately start looking online and in magazines at pictures. Sometimes they will get their heart set on a type of gown only to find out when trying them on that the style doesn't fit their body type. What advice do you have for brides when they first start looking for a gown?"

Anne: "I encourage brides to bring in as many pictures as possible... the pictures help our consultants understand what the bride is looking for so even if she has chosen a style that isn't right for her body type, the consultant can get an idea of the characteristics of the types of dresses she likes and suggest a silhouette that may be better for her body type."

Me: "Do you recommend brides preserve their gowns? I ask only because I have heard horror stories of women opening their preservation boxes years later only to find yellowed gowns."

Anne: "Preserving is really important because sometimes you can get a stain on a gown that may not show up for years... It is important to use a reliable company that gives a long-term guarantee... If you don't have it 'preserved' make sure you have it cleaned, and store it in a cedar closet or somewhere that is insect free and in a bag that can breathe."

Me: "I noticed that you carry other designers' collections in the store..."

Anne: "Yes, in addition to the entire Anne Barge Collection we carry the entire Badgley Mischka Collection which is very near and dear to our hearts because we make their dresses and have some input in the designs. We also carry the Joan Calabrese line of flower girl dresses which I think are just the best that there are... We carry a line of vintage costume jewelry by Carol Tanenbaum and a contemporary line of jewelry by Debra Moreland for Paris. We also carry shoes, veils and other accessories a bride might need."

Me: "What can we expect to see in your Spring 2010 Collection?"

Anne: "Spring 2010 is still on the drawing board, but I believe we will be inspired by gowns that make a statement and have their own sense of character. I plan to reach out for some very different and unexpected gowns for our 2010 brides!"
More About Atlanta Wedding Gown Designer Anne Barge
You can read Anne's impressive biography on her Web site so I won't repeat all of that here. I will say that like most wildly successful people, Anne decided what she wanted to do early on in her life. In fact, her fascination with wedding gowns began at the very tender age of 3 when her mother, who was a musician, began taking Anne with her to weddings. After that Anne began designing gowns for paper dolls and friends, knowing that one day her dream would be her reality.
Her bio is full of exciting details including an apprenticeship for Jim Helm at the start of her career. But I found her work in London for British mogul Richard Branson to be the most intriguing because she directly influenced a change in wedding gown styles and wedding tradition in the UK.
To back up a bit, Anne traveled to London in 1996 to set up a bridal store for Mr. Branson. She became the managing director for Virgin Bride and designed a private label bridal line that introduced British brides to designs that were completely different from the traditional English look prevalent at that time. Anne even influenced the British tradition of having only children as attendants when she introduced adult bridesmaid gowns in the store.
In 1999, Anne launched the Anne Barge Bridal Collection which combined classic designs in the finest of silks with museum quality beading and embroidery. The line is represented in Neiman Marcus and the finest stores throughout the country, UK, Spain and Japan. The gowns have been featured in magazines and newspapers internationally as well as having been selected as the winner for NBC's 2003 Today Show Throws a Wedding.
Anne Barge Bridal Atelier in Atlanta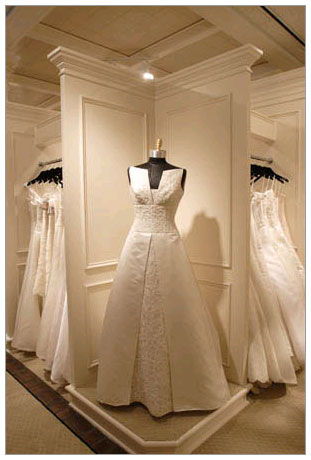 In February of 2007, Anne Barge opened Anne Barge Bridal Atelier in a new location on West Paces Ferry in the heart of Buckhead and directly across the street from the new St. Regis Hotel. For those of you outside of Atlanta, Buckhead is Atlanta's chic, upscale, shopping and restaurant district and one of the most affluent "neighborhoods" in the city.
The salon is elegant to say the least. Each gown is beautifully displayed so you don't have to search through racks and racks of dresses. I loved that the focal point in the salon is a beautiful portrait of Anne's mother in her wedding gown - a daily inspiration to Anne.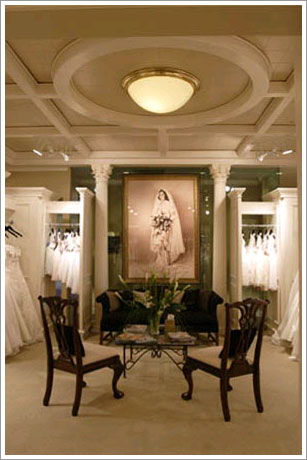 The atelier was previously located in midtown in the Four Seasons so I asked Anne why she moved to Buckhead and even this story is interesting because the first shop she opened in Atlanta back in 1981 was on the same street in Buckhead!
Gown prices start at $2800 according to the Anne Barge Facebook profile. Atlanta brides should make an appointment and visit this salon! If you are not in Atlanta, use the Store Locator on the Anne Barge web site to find a store near you.
Anne Barge Bridal Atelier
79 West Paces Ferry Road
Atlanta, Georgia 30305
404-873-8076
www.annebarge.com
All Photos © Anne Barge
---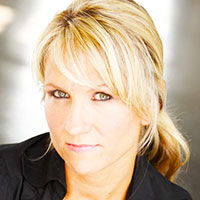 By Lei Lydle, Founder and Editor of AtlantaBridal
A leader and innovator in the wedding industry for 20 years, Lei is a Georgia native and has been featured on CNN, 11Alive, Star94 and other TV, Radio, Internet and Print media. Lei has also represented Slim-Fast and speaks all over the Southeast on weddings and marketing in the wedding industry. Lei is the proud Mom of two and lives in the Atlanta area.
---